Ignored By Big Telecom, Detroit's Marginalized Communities Are Building Their Own Internet
11/16/2017
40 percent of Detroit residents don't have any access to internet at all.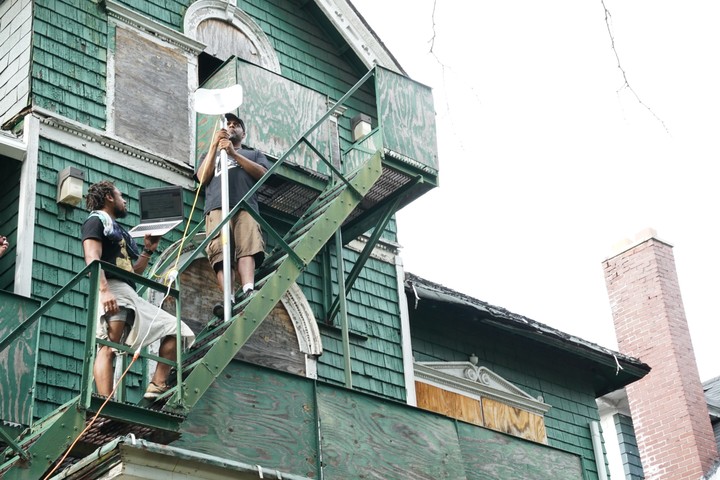 Being stuck without access to the internet is often thought of as a problem only for rural America. But even in some of America's biggest cities, a significant portion of the population can't get online.
Take Detroit, where 40 percent of the population has no access to the internet—of any kind, not only high speed—at home, according to the Federal Communications Commission. Seventy percent of school-aged children in the city are among those who have no internet access at home. Detroit has one of the most severe digital divides in the country, the FCC says.
"When you kind of think about all the ways the internet affects your life and how 40 percent of people in Detroit don't have that access you can start to see how Detroit has been stuck in this economic disparity for such a long time," Diana Nucera, director of the Detroit Community Technology Project, told me at her office.
Nucera is part of a growing cohort of Detroiters who have started a grassroots movement to close that gap, by building the internet themselves. It's a coalition of community members and multiple Detroit nonprofits. They're starting with three underserved neighborhoods, installing high speed internet that beams shared gigabit
Continue here.