Yves here. As this post and yesterday's article by Mark Ames attest, we are now in the midst of a full-bore fake news onslaught against some well-known media figures who dare to be to the left of the fauxgressives. This incident, NPR's attack on comedy host Lee Camp, is not what you'd see from a confident elite.
By Lee Camp, the host and head writer of the comedy news show "Redacted Tonight" that airs every Friday on RT America and at YouTube.com/RedactedTonight. He's a former comedy writer for the Onion and the Huffington Post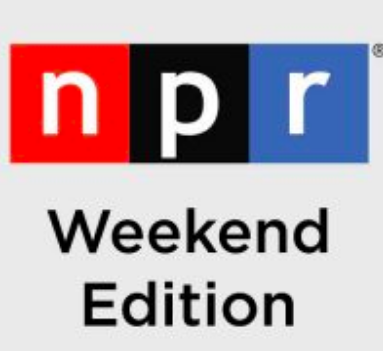 I never thought I'd be the target of an NPR attack piece. Through my twenties I even looked to NPR as an outlet full of good, progressive, thoughtful reporting – You know, the soothing voices occasionally interrupted by music no one really listens to but that sounds good between soft-spoken ivy league journalists over the age of 50.  Everything about NPR subtly reinforced the idea, "Everything is fine. You're probably a middle to upper class white person or you hope to be one day, and that's just great. Everything is fine." They might not SAY that, but they say that. And for a long time, I was cool with that message.
Then I woke up. About the time NPR was avoiding Occupy Wall Street – or when they did cover it, acting like those of us who supported it were brainless hippies without a point or at least none that would fit easily into the lives of suburbanites with two kids, one cat, and a robust retirement account. In hindsight I should've woken up sooner. I should've seen the truth about the time most NPR shows were pushing for war in Iraq, buying into the WMD lie. Or maybe I should've realized the truth when Kevin Klose took over as President of NPR in 1998. Klose came straight from a nice seat as director of the US Information Agency, described as "a United States agency devoted to 'public diplomacy' (AKA propaganda)." So when you have one of the top government propagandists as your president, one can assume your reporting is slightly biased.
Anyway, that leads me to today. A couple days after NPR's Weekend Edition hosted by Scott Simon did a rather awesome attack piece on me and my TV show Redacted Tonight with Lee Camp which airs on RT America. I'd like to walk you through how to write such beautiful propaganda, as I did following the NY Times smear job against me, which sounded shockingly similar (more on that later).
STEP ONE: Create a subconscious association to old Cold War Russian propaganda
Scott Simon opens his show with "Russian programming is no longer breathless proclamations about tractor production or accolades to the Kremlin. Look at a show likeRedacted Tonight." This opening sentence essentially tells the listener that everything they're about to hear is modern Russian propaganda. Sure, he doesn't use the word "propaganda" yet, but when you say something was ONCE accolades to the Kremlin and is now Redacted Tonight, you are priming your audience, giving them a subconscious opinion of the target
Continue reading.