Study: Our sun probably has an evil twin called Nemesis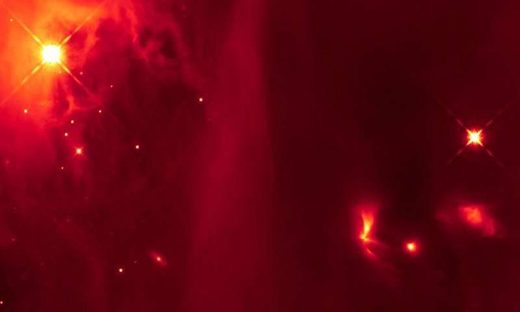 Did our sun have a twin when it was born 4.5 billion years ago?
Almost certainly yes—though not an identical twin. And so did every other sunlike star in the universe, according to a new analysis by a theoretical physicist from UC Berkeley and a radio astronomer from the Smithsonian Astrophysical Observatory at Harvard University.
Many stars have companions, including our nearest neighbor, Alpha Centauri, a triplet system. Astronomers have long sought an explanation. Are binary and triplet star systems born that way? Did one star capture another? Do binary stars sometimes split up and become single stars?
Astronomers have even searched for a companion to our sun, a star dubbed Nemesis because it was supposed to have kicked an asteroid into Earth's orbit that collided with our planet and exterminated the dinosaurs. It has never been found.
The new assertion is based on a radio survey of a giant molecular cloud filled with recently formed stars in the constellation Perseus, and a mathematical model that can explain the Perseus observations only if all sunlike stars are born with a companion.
"We are saying, yes, there probably was a Nemesis, a long time ago," said co-author Steven Stahler, a UC Berkeley research astronomer.
"We ran a series of statistical models to see if we could account for the relative populations of young single stars and binaries of all separations in the Perseus molecular cloud, and the only model that could reproduce the data was one in which all stars form initially as wide binaries. These systems then either shrink or break apart within a million years."
See above link for rest of this article.