Election may not be over: Clinton may be trying to flip Arizona and Michigan
sott.net
/article/333584-Election-may-not-be-over-Clinton-cabal-may-be-trying-to-steal-Arizona-and-Michigan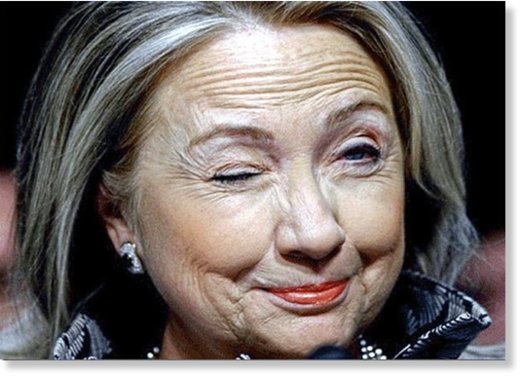 You didn't think she'd go down without a fight did you?
The Clinton campaign is clawing it's way to what they hope may land Hillary in the White House. Though Clinton officially conceded the race to Trump on Wednesday morning, a concession is not legally binding. During the 2000 election Al Gore conceded to George Bush on the night of the election, only to begin court proceedings a few short hours later to contest the results and initiate recounts.
According to Jim Stone, the race between Trump and Clinton may not be over just yet:
They may be trying to steal Arizona and Michigan, and then use special powers to flip 9 electoral votes away from Trump. THERE IS A REASON WHY THEY HAVE REFUSED TO MAKE THEIR TOTALS OFFICIAL. THIS IS NOT OVER YET

…

Trump won Arizona. Why has it not been made official? Trump won Michigan. Why has it not been made official? They are calling the counts "unofficial," WHY?
Election officials in Michigan, Wisconsin, Arizona and New Hampshire are still counting votes. The vote differentials while the counts conclude are so close that Clinton could potentially inch out a win with early voting ballots and provisional ballots. The small difference in votes in most of these states could trigger recounts. And given what we know about the Clinton campaign, we suspect that any recount would bring with it the real possibility of "uncounted votes" being discovered in back closets, much like we saw in Florida during the 2000 election debacle.
Newsweek confirms that Clinton still has a chance:
AP analyst Michael McDonald says he is skeptical that Trump won Wisconsin, as the AP projected. If that state flips for Clinton and she wins the other toss-up states, she and Trump could be in a tie at 269 votes each.

"Maybe Clinton actually wins Wisconsin," McDonald says. "Look, just because the media calls something does not mean that that's actually the outcome of the election."
In that event that neither candidate hits the 270 electoral vote threshold, the vote for President would be passed on to the Republican controlled House of Representatives and the vote for Vice President would be put before the Senate, also controlled by Republicans.
One might say this is a no-brainer, except we have two words: #NEVERTRUMP.
The NeverTrump movement, started by conservatives and championed publicly and privately by sitting U.S. Congressional leaders, could potentially steal the win right out from under Donald Trump.
Though unlikely, it remains a distinct possibility.
And never to go without a Plan B, as John Podesta hinted on election night, Clinton has a second option, which involves targeting the electoral college directly.
Change.org has already filed a petition that includes 361,000 signatures as of this writing asking members of red States' Electoral College to turn on the will of the people of their state and cast a vote for Hillary instead of Trump. The situation would not be unprecedented, as there have been 157 "faithless electors" since the inception of the College in 1787. None of those faithless votes ever resulted in a significant shift in the election. Electors are bound by most states to cast the vote for their pledged party and failure to do so comes with fines and, in some cases, jail time.
What it boils down to is that Hillary could conceivably flip 10 Electors to her side, however unlikely of a scenario that is:
Petition Excerpt:

On December 19, the Electors of the Electoral College will cast their ballots. If they all vote the way their states voted, Donald Trump will win. However, they can vote for Hillary Clinton if they choose. Even in states where that is not allowed, their vote would still be counted, they would simply pay a small fine – which we can be sure Clinton supporters will be glad to pay!

We are calling on the Electors to ignore their states' votes and cast their ballots for Secretary Clinton.Why?

Mr. Trump is unfit to serve. His scapegoating of so many Americans, and his impulsivity, bullying, lying, admitted history of sexual assault, and utter lack of experience make him a danger to the Republic.

Secretary Clinton WON THE POPULAR VOTE and should be President.

Hillary won the popular vote. The only reason Trump "won" is because of the Electoral College.

But the Electoral College can actually give the White House to either candidate. So why not use this most undemocratic of our institutions to ensure a democratic result?
We can fully expect Hillary Clinton to push, even if she does so from behind the scenes.
We expect that within hours or days the push from the liberal media will be widespread and the thousands of protesters taking over major cities across America will be calling for recounts, faithless electoral votes and revolution.
It's definitely not over until the electoral votes are cast on December 19.
Comment:
This possible development should not come as a surprise given what we've seen the Clinton cabal do up until now. One thing's for sure,
IF
they do go through with this 'full charge' the American public will further entrench themselves in their positions and the animosity between pro-Trump and pro-Clinton groups enflamed like never before. How perfect a strategy for the ruling elite who would like to see nothing more than the people angry, upset and afraid to distraction – while the world falls apart around their feet.
The above article is further corroborated by the New York Post and has already made it to Yahoo News:
For die-hard Democrats holding out hope that they won't have to live through a Trump presidency, there is a last, incredibly long shot for them latch on to — a surprise twist in the Electoral College.

Though Hillary Clinton won the popular vote by 200,000, Trump has won the minimum of 270 electoral votes necessary to be elected president. As of late Wednesday, he had 290 to Clinton's 228.

According to the Constitution, chosen electors of the Electoral College are the real people who will vote for president, when they meet on Dec. 19 in their respective state capitals.

However, there is technically nothing stopping any of the electors from voting their conscience and refusing to support the candidate to whom they were bound, or from abstaining from voting altogether.

There's even a name for it: becoming a "faithless elector."

The idea of electors reversing their vote is rarely discussed — and was most recently bandied about after the incredibly close 2000 election in which George Bush narrowly beat Al Gore. And electors going "faithless" is exceedingly rare.

Well over 99 percent of electors throughout American history have voted as pledged, according to an analysis done by the New York Times.

It does happen, though.

The last faithless elector reared his roguish head back in 2004, when a lone anonymous voter in Minnesota declined to vote for Democrat John Kerry and instead voted for Kerry's running mate, John Edwards.

The rogue's vote was purely ceremonial, as Bush already had 286 electoral votes, more than enough to ensure his reelection.

Faithless electors are technically barred in only 29 states from ignoring the will of the voters, though the penalties are light. And a faithless elector has never swung an election.

But given the high dissatisfaction with Trump among Republicans, a few faithless GOP electors could well go rogue next month.

One Texas GOP elector, Chris Suprun of Texas, a firefighter, told Politico in August that he finds Trump so unpalatable he'd consider voting for Clinton when he gets to Georgia's capital on Dec. 19th.

Baoky Vu, a Decatur businessman, told the Atlanta-based news site AJC.com in August that he couldn't stomach voting for Trump either, and was quietly convinced by local GOP leaders to resign as an elector.

Clinton would need more than 20 GOP electors to go rogue and vote instead for her — a mighty tall order.

Even then, the new, Republican-controlled Congress meets Jan. 6 to approve the electoral college vote, and would certainly vote to void any roguery, handing the victory firmly back to Trump.

The Founding Fathers created the electoral college because the were "afraid of direct Democracy," according to FactCheck.org.

In fact, Alexander Hamilton thought the electors would make sure "the office of President will never fall to the lot of any man who is not in an eminent degree endowed with the requisite qualifications."

It remains to be seen, given Tuesday's surprise election result, whether Democrats — and even some Republicans — who question the "requisite qualifications" of president-elect Donald Trump will push to revisit the Electoral College system.